Reasons to Opt For Laser Hair Removal Treatments
Here's everything you need to know about the procedure and how Atlantic Endocrinology & Diabetes Center's laser hair removal treatment can benefit you.
For both men and women, laser hair removal is a safe, comfortable, and proven alternative to shaving and waxing. Whatever your needs, this treatment can help successfully remove or slow unwanted hair growth.
Unwanted hair on large areas of your body can be frustrating and uncomfortable. Luckily, laser hair removal is a revolutionary treatment that can help you slow down unwanted hair growth for smooth skin all year round! 
At Atlantic Endocrinology & Diabetes Center we use the advanced equipment  to remove unwanted hair from various areas of the body, including: 
Face, ears, and neck

Back and shoulders

Chest and stomach 

Arms/underarms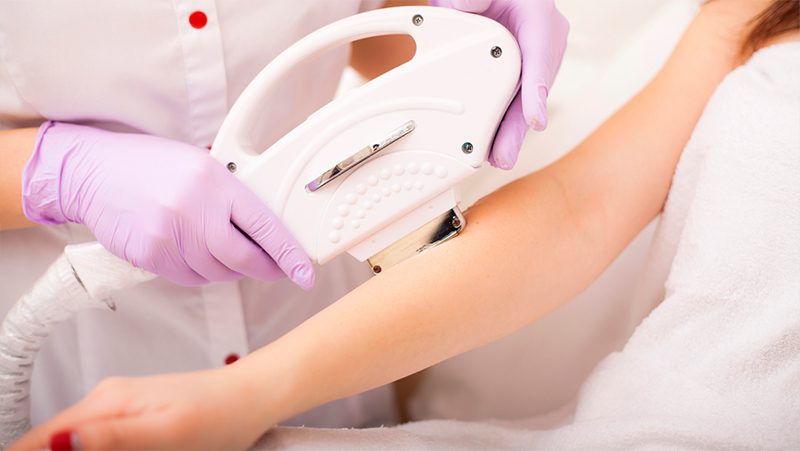 Incredible Benefits of Laser Hair Removal
Laser hair removal is an innovative permanent hair removal solution that works by using a therapeutic heat to destroy your hair follicles ability to grow hair. At our clinic, we use an advanced hair removal system that requires only 4-8 treatments for best results.
Here are some of the multitude of benefits you'll receive when you opt for this procedure:
Lower lifetime hair removal costs.

Most patients only require 4-6 treatments to achieve minimum regrowth. Any returning hairs will be much finer, fewer, and paler, making this procedure an excellent long-term investment.

Minimal side effects:

There are only a few minor side effects of laser hair removal, including temporary discomfort, redness, or swelling in the treatment area. These don't last for more than a few days.

The treatment is quick and convenient.

Depending on what area of your body you are treating, you can be in and out of your laser hair removal appointment in the span of a lunch break. You don't have to worry about downtime, or sticky residue like you have to with waxing.

Reduction of ingrown hairs:

Ingrown hairs commonly show up in areas of the body that have been shaved or waxed, because the hair has been broken off unevenly. However, with laser hair removal, you won't have to worry about ingrown hairs, and when your hair does grow back, it tends to be sparse and fine.

You can enjoy better-looking skin.

Not only do waxing and shaving cause ingrown hairs, but they can also lead to permanent scars or darkened skin. Laser hair removal is safer and more effective and will lead to silky smooth, evenly toned skin.

Laser hair removal leaves your skin softer than before:

With laser hair removal, there's no stray hair or stubble left behind. Your skin will feel silky smooth after a session, and even when it does eventually grow back, it's thinner and softer than before.
Advances in laser technology have improved the results that people get from laser hair removal. Now, some of the complications that existed years ago have all but disappeared. Laser hair removal is a non-invasive approach that permanently reduces or removes hair in a targeted area.
Laser hair removal is performed by a professional who is specially trained in how to use the technology. The lasers are used to target patches of hair with controlled pulses of light. This light is absorbed by the dark hair follicles. After multiple treatments, the light causes the hair follicles to be permanently affected. One of the benefits of laser hair removal is that it is performed without damaging the patient's skin. This cannot be said of other techniques, such as shaving or waxing. In fact, shaving and waxing can damage the skin so badly that the resulting blisters, redness and infections are worse than having the hair in the first place.
Once the treatment has been completed, patients have soft, smooth skin and a noticeable reduction of unwanted hair. Human hair growth is cyclical. As a result, the number of treatments a patient is going to need will vary depending on their skin type, their hair type and how coarse their hair is. Most hair removal treatments are performed on the shoulders, upper lip, back and in the bikini area.
Excessive hair growth can be extremely frustrating. It can detract from a person's appearance and make them feel self-conscious when they are in public.
Laser hair removal is an excellent way to address these concerns in a safe, quick and potentially permanent way. To learn more about how laser hair removal can benefit you, set up a consultation at Atlantic Endocrinology & Diabetes Center in Rego Park, New York. Our team of highly qualified professionals will help you every step of the way as you say goodbye to your unwanted body hair. Contact us today to schedule your appointment!
The Purpose Of A Spirometry Test
A spirometry test examines the function of your lungs by measuring both how much air you can inhale and how much you can exhale.
Why is spirometry done?
At Atlantic Endocrinology & Diabetes Center a spirometry test determines if lungs are functioning at expected levels. It helps our specialist to diagnose lung and airway diseases. For example, the test can detect chronic obstructive pulmonary disease (COPD) before symptoms develop. The test can also check for pulmonary fibrosis, or scarring of the lung tissue.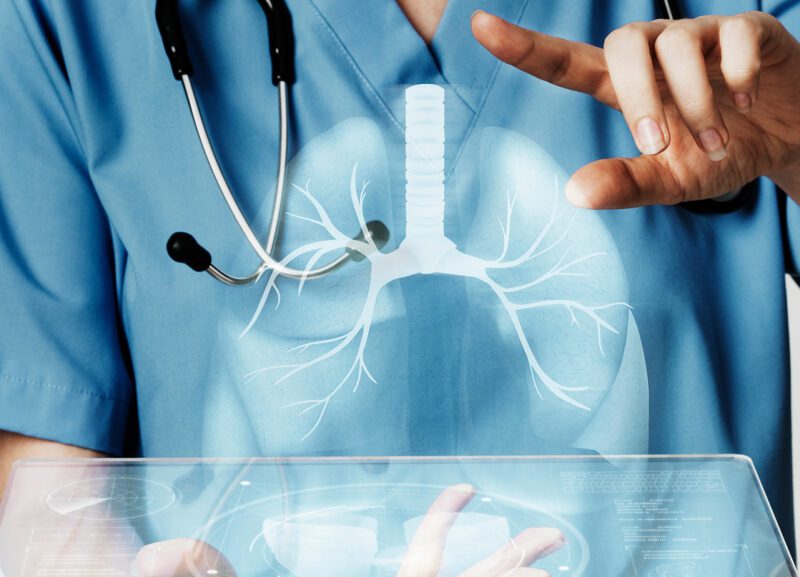 Other reasons why spirometry is done:
To determine lung capacity
To measure the changes over time of chronic diseases on lung function
To identify early changes in lung function and in some cases to help guide treatment
To detect narrowing in the airways
To decide how likely it is that inhaled medicines may help with symptoms
To show whether exposure to substances has altered lung function
To estimate your risk of respiratory complications before undergoing surgery
What should I expect during spirometry?
Spirometry can be done in the doctor's office or a special lung function laboratory. You can expect to go through the following during spirometry:
Soft clips will be placed on your nose. This helps you breathe out only through the tube attached to the spirometer.
You will be asked to take a deep breath in.
Then, you will blow into a tube connected to the spirometer. You will be asked to blow as hard and fast as you can.
You may also be asked to breathe in a medicine that helps to open your airways followed by blowing out into the tube again.
The doctor will see the test results before and after you inhaled the medicine and determine whether you may benefit from treatment with it.
You feel no pain during the test. The test is repeated three times to make sure the results are reproducible and accurate. It usually takes up to 30 minutes to complete the test. You might feel lightheaded or tired due to the effort of breathing in and out so deeply. You may also cough as a result of blowing into the tube. Those symptoms should quickly resolve after completing the test.
Conditions That Spirometry Can Diagnose
Your doctor will look at your test results to figure out what may be making it hard to breathe. Common causes include:
Asthma

Chronic obstructive pulmonary disease

 (

COPD

)

Cystic fibrosis
Scars in your lungs (pulmonary fibrosis)
Spirometry Terms You Should Know
Here are some terms you will probably hear from your healthcare provider if you are doing spirometry.
FVC (forced vital capacity)
This is essentially your lung capacity – the amount of air your lungs can hold. 
FEV1 (forced expiratory volume)
This is the amount of air you can release in a single second. Generally speaking, the higher the amount of air you can release, the healthier your lungs are. Low FEV ratings could indicate an inflamed airway.
FEV1%
Your FEV1% refers to your lung capacity as compared to other individuals of the same height, weight, age, and sex. A score of 70-80% is considered average.
What do the test results mean?
Spirometry can help doctors determine:
If the patient's symptoms are caused by asthma or another process
If there is a blockage or narrowing in the airways
If treatment is working
If a disease is stable or getting worse
Level of severity of the disease
If lungs are lower in volume than normal which may warrant additional testing
What follow-up is necessary?
The doctor will review the test results with you. At that time, the doctor will set treatment goals and a long-term plan based on the results of the spirometer.
Benefits of Taking a Spirometry Test
Now that you know what a spirometry test is, why should you take one? Spirometry provides numerous benefits for those with chronic lung conditions. Here are just some of the benefits of taking regular spirometry tests.
Notice changes in your lung health.
Since there is currently no cure for chronic lung diseases, it is extremely important that you proactively look for changes in your lung health. Whether positive or negative, consistently measuring your lung capacity allows you to see changes as they occur. If you wait until your next doctor's visit to see whether your lung capacity has increased, decreased, or remained stationary, you might miss something important.
Stay on top of your lung health by taking spirometry tests every day to every other day. It only takes a moment, and it can make a huge difference.
Develop an action plan with the help of your doctor.
Spirometry provides the perfect avenue for you and your physician to get on the same page. Remote monitoring of your spirometry data by the doctor provides insight into your overall condition. You and your doctor can use your scores to develop a "lung health action plan," which details the best course of action for maintaining your health.
Papillary Thyroid Cancer: Is Surgery Always Necessary?
Thyroid disease is managed by our hormone specialists called endocrinologists, individuals may present with different symptoms and after a comprehensive history and some investigative work, our doctors will work to understand each person's thyroid function.
The frequency of Thyroid Disease has expanded fundamentally throughout recent years, and in large numbers because of growths being recognized unexpectedly on imaging studies. It is critical to take note of that notwithstanding the expanded pace of identification, the death rate from thyroid disease remains exceptionally low and unaltered. Consequently, a large number of these diseases are generally safe, and whenever left alone, would likely not represent a danger to the patient.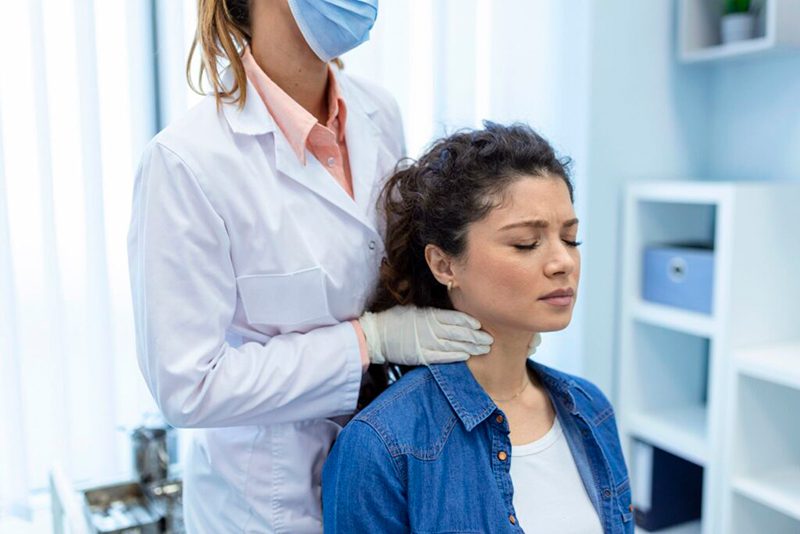 There has been significant research looking at monitoring low risk thyroid cancers without surgery especially when surgically removing the tumor could potentially do more harm than good. This monitoring approach without surgical intervention is known as active surveillance.
As a rule, to be qualified for dynamic observation: the cancer ought to be ≤1-1.5cm, there ought not be any proof of lymph hub metastases, there ought not be doubt of more forceful subtypes like tall cell or sclerosing variant papillary thyroid disease, and the growth ought not be situated almost a weak region where development could think twice about designs like the windpipe or the intermittent laryngeal nerve.
Dynamic observation ought to be done at a clinical focus with a multidisciplinary approach and ultrasound skill. Dynamic observation normally involves checking with ultrasound like clockwork at first with expansion of the reconnaissance span over the long run.
While going through observation, assuming there is critical development (≥3mm) of the knob, proof of lymph hub contribution, augmentation into adjoining designs, or change in understanding inclination, then, at that point, careful mediation is suggested. Medical procedures at the season of sickness movement have been displayed to have a similar superb visualization. There have been continuous imminent investigations on dynamic reconnaissance throughout the span of the most recent twenty years that have shown a low pace of movement (10-15%) and no passings or improvement of far-off metastasis during dynamic observation. 
The choice to seek after dynamic observation is a common choice between the patient and the doctor after conversation of the dangers and advantages in light of every patient's novel conditions. Extra factors while considering dynamic observation include: cost and time related with arrangements required for reconnaissance, period of patient, clinical comorbidities, and the conceivable expanded close to home weight or tension that can come about because of picking to not eliminate the disease at season of introductory analysis.
The "best" treatment strategy will differ depending on each patient. 
 HOW OFTEN SHOULD YOU CHECK YOUR THYROID LEVELS?
Several years ago, the American College of Physicians recommended that all women over the age of 50 get thyroid testing once or more every 5 years. However, because thyroid disease can affect people of all ages, testing may take place far sooner than that.