Papillary Thyroid Cancer: Is Surgery Always Necessary?
Thyroid disease is managed by our hormone specialists called endocrinologists, individuals may present with different symptoms and after a comprehensive history and some investigative work, our doctors will work to understand each person's thyroid function.
The frequency of Thyroid Disease has expanded fundamentally throughout recent years, and in large numbers because of growths being recognized unexpectedly on imaging studies. It is critical to take note of that notwithstanding the expanded pace of identification, the death rate from thyroid disease remains exceptionally low and unaltered. Consequently, a large number of these diseases are generally safe, and whenever left alone, would likely not represent a danger to the patient.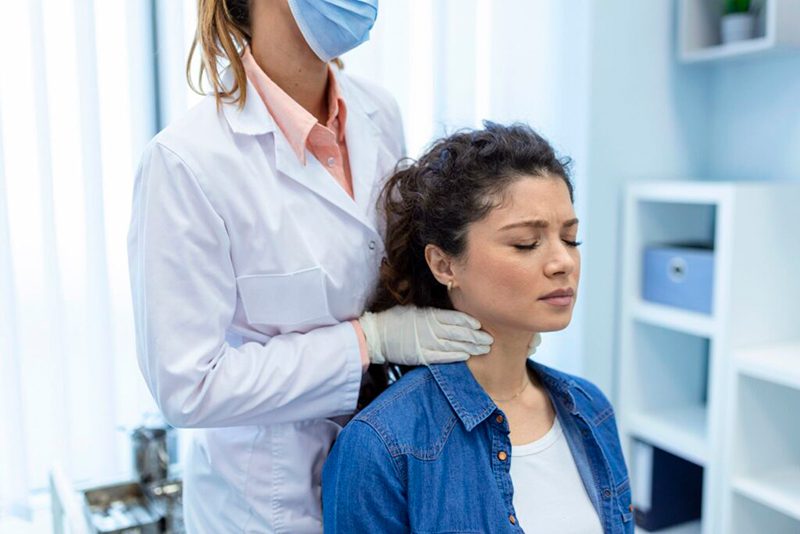 There has been significant research looking at monitoring low risk thyroid cancers without surgery especially when surgically removing the tumor could potentially do more harm than good. This monitoring approach without surgical intervention is known as active surveillance.
As a rule, to be qualified for dynamic observation: the cancer ought to be ≤1-1.5cm, there ought not be any proof of lymph hub metastases, there ought not be doubt of more forceful subtypes like tall cell or sclerosing variant papillary thyroid disease, and the growth ought not be situated almost a weak region where development could think twice about designs like the windpipe or the intermittent laryngeal nerve.
Dynamic observation ought to be done at a clinical focus with a multidisciplinary approach and ultrasound skill. Dynamic observation normally involves checking with ultrasound like clockwork at first with expansion of the reconnaissance span over the long run.
While going through observation, assuming there is critical development (≥3mm) of the knob, proof of lymph hub contribution, augmentation into adjoining designs, or change in understanding inclination, then, at that point, careful mediation is suggested. Medical procedures at the season of sickness movement have been displayed to have a similar superb visualization. There have been continuous imminent investigations on dynamic reconnaissance throughout the span of the most recent twenty years that have shown a low pace of movement (10-15%) and no passings or improvement of far-off metastasis during dynamic observation. 
The choice to seek after dynamic observation is a common choice between the patient and the doctor after conversation of the dangers and advantages in light of every patient's novel conditions. Extra factors while considering dynamic observation include: cost and time related with arrangements required for reconnaissance, period of patient, clinical comorbidities, and the conceivable expanded close to home weight or tension that can come about because of picking to not eliminate the disease at season of introductory analysis.
The "best" treatment strategy will differ depending on each patient. 
 HOW OFTEN SHOULD YOU CHECK YOUR THYROID LEVELS?
Several years ago, the American College of Physicians recommended that all women over the age of 50 get thyroid testing once or more every 5 years. However, because thyroid disease can affect people of all ages, testing may take place far sooner than that.